Truly a hidden treasure, Gallagher Lake and its historic lodge lay nestled into a rock bluff just north of Oliver.
Gallagher Lake is named after Peter Gallagher, a settler in 1890, who passed away in 1909.  His son carried on the family cattle business his father started and is a member of the Nk'mip band of Indians, as his father married into this tribe.
The lake, once a glacier, was formed by a river that flowed beneath the icy mass, boring a hole below the ice that is 65 feet deep.  Now fed by underground springs, Gallagher Lake is unconnected to any other Okanagan water system; the water supply circulates every two weeks, keeping the water crystal clear with temperatures between 76 – 82 degrees.  Plunging into its cool, clear waters on a hot summer's day will surely be a treat.  The lake itself is owned by the waterfront property owners, allowing no public access.
You can see Bighorn sheep with their young on the rock bluff face, along with various birds who make the cliffs their home. Large mouth bass and various smaller fish inhabit the cool waters.
The southern point of this quarter-mile long lake touches on the Indian Reservation, and at one time both ancient pictographs and an ancient burial ground were evident.  Vandals have destroyed the pictographs, and the burial ground has been excavated.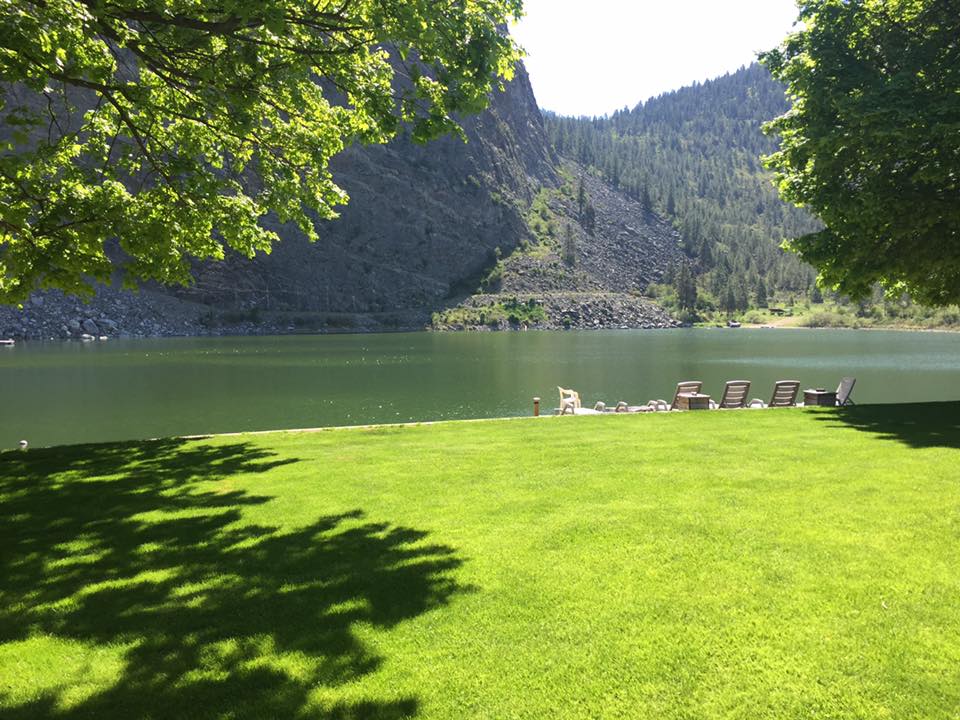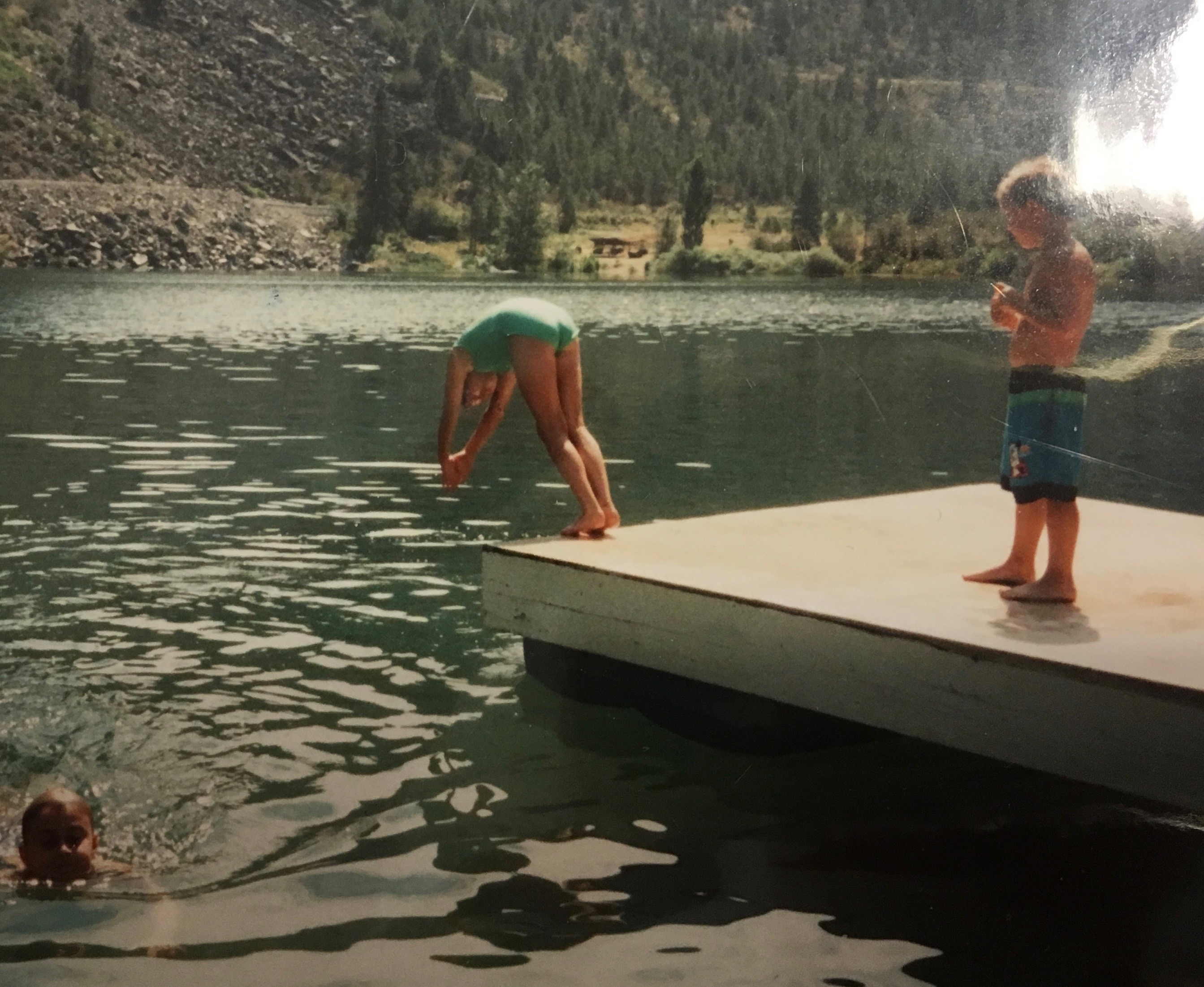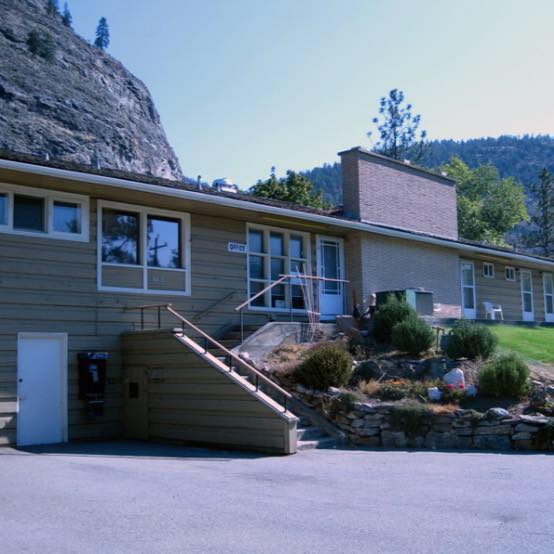 The Lodge at Gallagher Lake has a unique history.  Once a featured home in Better Homes & Gardens magazine in the early 1950's, the motel was created when the hill beneath the house was excavated and been in operation since 1959.
In 2017, the lodge and Cottonwoods Mobile Home Park were sold by Roy and Joan Remillard to the Huttema family, chicken farmers based in Chilliwack, BC, and this is their first foray into the world of hospitality! 
The lodge and park are being managed by Joanne and Keith Urton, a hospitality power-couple from Vancouver Island with decades of experience between the two of them.  They are excited to have taken on a project with so much history and potential.
Clientele return year after year and forge lifelong friendships, with children becoming penpals and each week becoming another family reunion.  Some families have been coming to the lodge for 5, 10 , up to 50 years!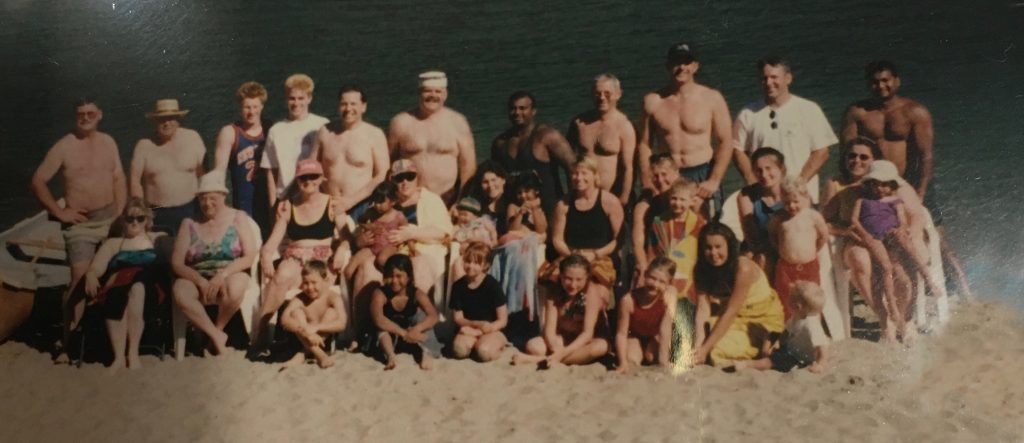 Thank you to these key businesses for their help during our renovations!